The Flight 93 National Memorial Act (P.L. 107-226) was enacted on September 24, 2002, only one year after the terrorist attacks. The Act authorized the creation of a memorial at the September 11, 2001, crash site of United Airlines Flight 93 in Stonycreek Township, Somerset County, Pennsylvania and designated the memorial as a unit of the National Park system. Click this link to access the complete text of the enabling legislation.
September 24, 2002: Congressman Rick Santorum, Congressman John P. Murtha, and Senator Arlen Specter look on as President George W. Bush signs the legislation which established the Flight 93 crash site as the 389th unit of the National Park Service. Passage of the Memorial legislation set in motion the planning efforts which culminated in the dedication of a formal memorial at the edge of the crash site in 2011 and a Visitor Center and Learning Center in 2015.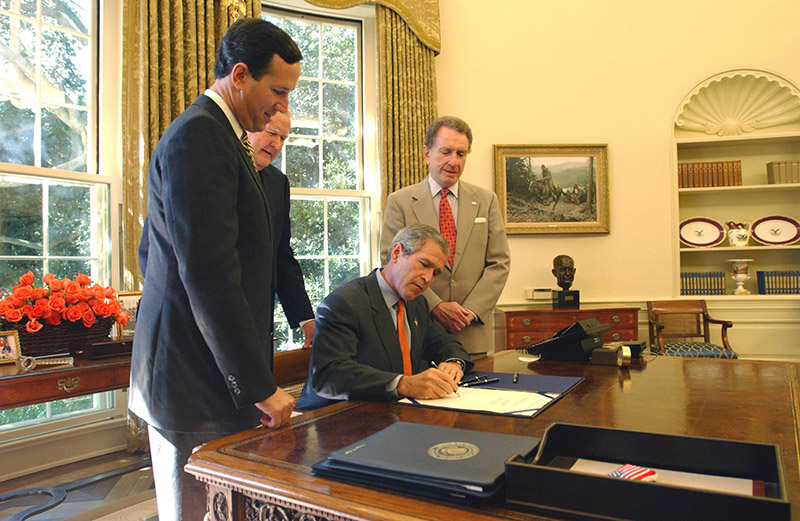 The following statements represent shared understandings about the purposes for creating the memorial:
Honor the passengers and crew members of Flight 93 who courageously gave their lives, thereby thwarting a planned attack on Washington, DC.
Allow the public to visit the site and express their feelings about the event and the passengers and crew of Flight 93.
Respect the rural landscape and preserve the solemn and tranquil setting of the crash site of Flight 93.